Waste Not Evanston's main goal is to support residents, business and institutions in understanding and implementing the 5 R's Hierarchy:
REFUSE what you don't need
REDUCE what you do need
REUSE what you have and by using reusables. Fix, buy second hand, swap.
REPURPOSE what you have by adding creativity and DIY skills
RECYCLE what you can't Refuse, Reduce, Reuse or Repurpose
ROT (COMPOST) inedible food scraps
Ultimately, our goal is that those living and working in Evanston adopt and integrate sustainable practices that reduce our common carbon footprint. We strive to do this through enjoyable and engaging events and practices that benefit the whole community in an equitable way.
How do we do this?
Hosting regular meetings. Our subcommittee is formed by individuals interested or working on environmental education, recycling, composting, deconstruction and waste prevention initiatives that align with the city's Climate Action plan
Organizing the Evanston Repair Clinic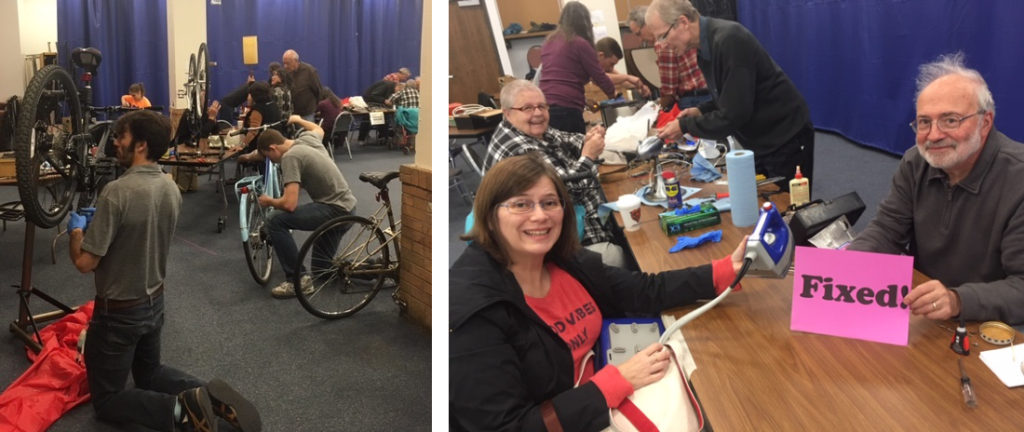 Leading workshops, talks and CGE "Green Drinks" Events
Attending EEB , D65 Green Teams, SWANCC , Go Green Illinois meetings, among others, to share ideas and work synergies that benefit us all.
Communicating regularly with SWANCC
Supporting initiatives that have waste prevention and reduction in mind: Sustainevanston , SLURP, Shedd the straw, ESN